Why Buy OEM Parts in Woodland Hills, CA?
If you're looking for a reliable Porsche dealership near Los Angeles, CA, look no further than Porsche Woodland Hills. We're experienced with helping our customers find and take care of their luxury vehicles. That means providing first-rate vehicle service and maintenance at our Porsche service center . You expect nothing but the best for your vehicle, which is why we use nothing but genuine OEM parts made for your Porsche vehicle.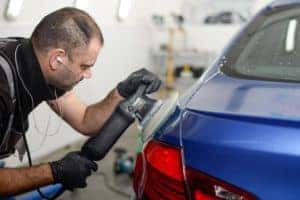 What Are OEM Parts?
OEM stands for Original Equipment Manufacturer. When we say that we use OEM parts at our Porsche dealership serving Los Angeles, we mean that our technicians use Porsche parts built by the manufacturer and specifically for your particular model. Because they're produced by the Porsche brand with specifications for your exact vehicle, you don't have to worry about fit or quality of a replacement or upgraded part. Using OEM parts can also help promote the longevity of your vehicle by keeping it near-new with high-quality parts.
Generic aftermarket parts, on the other hand, are made by third parties other than the manufacturer. These parts can be less expensive at first, but improper fit issues and poor quality may lead to more expensive makeup work and replacements down the line.
Why Buy OEM Parts From Porsche Woodland Hills?
When you make an investment in a Porsche vehicle from our California Porsche dealership, we know you're in it for the long haul. We are too. That's why you'll never find aftermarket parts at our service center. When you service your vehicle with our seasoned Porsche technicians, you can feel confident that your vehicle is in expert hands. Their top-tier expertise and extensive knowledge about all things related to Porsche parts and maintenance means you'll never have to second-guess their work or the quality of the parts they use. We're invested in keeping your vehicle healthy and like new for as long as possible, which is why we exclusively use OEM parts.
If you need a routine service appointment or you'd like to place an OEM parts order, it's easy to do both right on our website. Before your next visit, make sure you review our site for the latest parts and service specials in Woodland Hills .