Vehicle Maintenance Checklist at Porsche Woodland Hills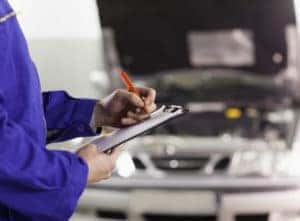 Anyone who drives a new Porsche car knows just how great the Porsche driving experience is. Porsche cars are engineered to deliver elite performance and refined luxury at every angle. In order maintain their high-level capability, you need to keep up with routine maintenance on your elite Porsche vehicle. Our Porsche service center here at Porsche Woodland Hills can help.
Why Maintenance is Important
Keeping up with regular service on your luxury sports car allows you to enjoy its indulgent driving experience for as long as possible. As your car gains mileage, wear and tear can start to diminish your drive quality while also putting your car at risk. Keeping up with regular car maintenance at our Los Angeles area Porsche dealer can prevent this headache altogether.
Vehicle Maintenance Checklist
When you bring your Porsche car to our Porsche service center near Los Angeles, we can complete several important maintenance items during your visit. By paying attention to these important services, you can extend your car's lifespan while keeping your car running at its best.
Oil Changes: your oil lubricates your car engine to prevent excessive friction, damaging your car parts. By refreshing your car engine oil every 3,000 – 5,000 miles, you can keep your car running smoothly.
Tire Rotations: by making sure your tires wear down evenly, you reduce your chances of getting a flat while optimizing performance, grip, efficiency, and ride noise.
Fluids: most people know to pay attention to their car's oil, but don't neglect other important fluids like brake fluid, transmission fluid, and coolant.
Lights: we'll make sure that all of your lights are in working order as we look over your car.
Battery: your car battery starts your car and runs your electronic components, so we'll check that your battery isn't corroded and hasn't lost its charge.
Other Essentials: when you visit our Porsche dealership serving Los Angeles, we'll guarantee that you have fresh air filters, that all of your engine parts are in good condition, and that your air conditioning is functioning properly.
Schedule your service appointment with our Porsche dealers in Woodland Hills today! You can trust our service center for quality repairs using only OEM Porsche parts. We can't wait to meet you.