The Importance of Caring for Your Luxury Car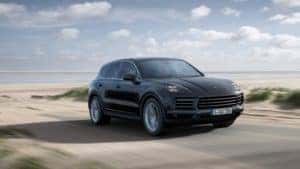 At Porsche Woodland Hills, we have one of the largest inventories of new and pre-owned Porsche cars available. If you are wondering which model to choose, one of our well-informed sales associates will help you narrow down your choices to the models that best suit you. When you have found the perfect Porsche car, we can ensure your model continues to operate at peak performance.
The Porsche brand is synonymous with luxury, so we understand the importance of keeping your car as impeccable as when it left our dealership. When you own such an elegant car, it is essential to have timely inspections to maintain its perfect condition. We recommend creating a maintenance schedule with our Porsche service center serving Los Angeles. Our technicians are continually trained to keep them current on the ins and outs of each model, so they will keep your car performing like new. Preventative maintenance such as an oil change, tire pressure inspection and rotation, and wheel alignment will help your Porsche car or SUV run smoothly wherever you take it. If you want your car to look as dazzling when you bought it, your Los Angeles area Porsche dealer provides a deep cleaning of both of exterior and interior.
Our service center is top-notch because we have a staff of Gold Meister technicians that use only factory new Porsche parts. Gold is the highest level of qualification gained through hours of Porsche training courses, theory exams, and practical exams under real conditions. Porsche Woodland Hills is certain of the skills of those technicians because of the dedication and knowledge to the craft. You can expect only excellent care and high-quality service for your Porsche vehicle. The service center is open from 7:00 a.m. to 6:00 p.m. Monday through Friday and 7:00 a.m. to 5 p.m. on Saturday. Make sure to take a look at our service specials before you come in to take advantage of any deals we have available.
For any questions on servicing your Porsche Cayenne or Porsche Macan, please contact us and we will be happy to talk with you. If you prefer to inquire with one of our technicians in person, please visit us at 21301 Ventura in Woodland Hills. We look forward to assisting you in the near future.