Shop for Genuine Porsche Accessories near Los Angeles, CA
At Porsche Woodland Hills, we know a thing or two about the craftsmanship and quality of Porsche vehicles. Along with helping you find the vehicle that best suits your driving needs, we're champions of keeping it in exquisite shape with detailed maintenance. Our Woodland Hills, CA Porsche dealers are also big fans of accessorizing Porsche models. Stop by to learn more about our Porsche accessory offerings and how they could enhance your already impressive vehicle.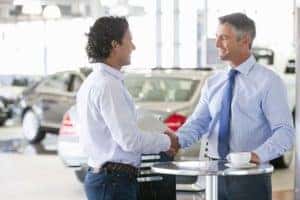 Interior accessories
The Porsche brand puts great care into designing elegant and high-end interiors. They also offer many other options for personalizing the cabin of your Porsche Cayenne with accessories that could make your driving life easier and more enjoyable. Keep your floors pristine with floor mats that trap dirt and offer an easy cleaning solution. Add accessories to the trunk area for organizing cargo to keep this area neat and streamlined. If your vehicle doesn't already include this infotainment trait, consider adding on a navigation system for easier traveling around town and on your next road trip.
Exterior accessories
The inside of your Porsche 911 isn't the only area that can benefit from accessorizing. Are you someone who likes to get off the beaten path every once in a while? Speak with our Porsche dealers about adding on exterior features like a roof rack for kayaks, bikes, or whatever active gear you need to haul. If you have towing needs, our team can also advise you on towing gear such as trailer hooks and towing mirrors. Of course, our parts experts can also help you with replacements of small but critical components such as windshield wiper blades, taillights, and outside mirrors.
Find the Porsche Accessories You Need Right Here
Adding on new accessories to your Porsche vehicle can be a simple but effective way to make it feel more like your own. It can also serve as an appealing way to refresh or update your current model. When shopping for accessories, you want to ensure that you're doing your Porsche vehicle justice. That's exactly why we stress sticking with genuine Porsche accessories. Learn more about what we have in stock at our Porsche parts center near Los Angeles, CA by calling our team or sending a request online. When in doubt, don't hesitate to reach out to our California Porsche dealers for recommendations and with accessory questions.