How to Finance a Luxury Car in Woodland Hills, CA
Porsche Woodland Hills is home to an exceptional selection of new Porsche cars . We welcome our California customers to visit us whenever they're in the market for a luxury vehicle. We know it's an investment, and we take the commitment as seriously as you do. If it's your first time considering a Porsche vehicle purchase, financing could be an ideal way to take home a new luxury vehicle of your dreams.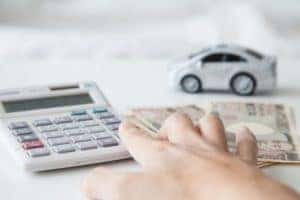 Finance Basics
Before you visit our Porsche finance center , it's important to consider your vehicle preferences. Our website is an excellent way to narrow your search. You can even use our online payment calculator to gauge estimated monthly costs on the Porsche vehicle of your choice. This tool factors in important financing aspects such as loan term, which is how long you'll have to pay back the loan in full, down payment, and interest rate.
Knowing your credit score is one of the most important first steps you can take before you apply for financing. This number — that expresses your credit-worthiness — will impact the kind of interest rates you'll be eligible for when you apply for a luxury vehicle loan. The healthier your score, the more likely you'll qualify for lower monthly payments.
Benefits of Financing
If you've considered purchasing a luxury car at our Porsche dealership serving Los Angeles but hesitated because you worried it was out of your price range, financing is a perfect way to work around this concern. By financing a Porsche vehicle with our financing team, we can help you bring initial and monthly costs down to a range you can manage. Our seasoned financing experts work diligently to find the right financing arrangements with competitive rates for our customers.
Whether you have a first-rate credit score or you're in the process of rebuilding it, we can work with you to find the best financing solution for your situation. We also offer a free credit application to all interested customers with varying credit scores to help customize the financing plan to you.
Finance a Luxury Car at Our Porsche Dealership
Purchasing a luxury vehicle doesn't have to be out of reach or a daunting process. When you work with our Woodland Hills, CA Porsche dealership team, you'll be given individual attention and financing options that fit your budget and needs.