How to Do New Car Research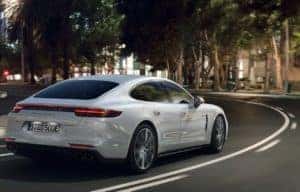 It's hard to beat the feeling of taking a seat behind the wheel of your new Porsche car. Between the elite performance capabilities and refined luxury details, there can't be enough said about the experience of owning a Porsche vehicle. But before you get to that step, there is some work to do, and at Porsche Woodland Hills, we are here to help make your car search quick and easy. When you visit your local Porsche dealer Los Angeles, our helpful staff will be able to provide exceptional service to help you find your dream car.
Online Research
However, before you leave your seat, you can help make your search even smoother by conducting some research online. When you browse our inventory of pre-owned and new Porsche vehicles, you can filter through a wide variety of options that can help you land on a handful of vehicles for you to consider. Carefully review what you want in your next car, such as the color, body type, and special features. Using our search tools, you can narrow down your results based on these factors and much more.
When searching for used Porsche cars, you can look in the "certified pre-owned" section to automatically pull up vehicles that are incredibly well-maintained, come with a full car history, and are relatively recent models. When you find vehicles that stand out to you, take a look through the descriptions and photos to get a closer look at what to expect.
Test Drive
Shopping for your next performance luxury car online can be fun and convenient, but there's no way to know if the standout cars you found are just right for you without taking them for a spin. When you find about three cars that you are interested in, meet with your Porsche dealer near Los Angeles to set up a test drive. When you are on the road, you will have a chance to experience the sharp cornering, aggressive acceleration, and responsive braking that Porsche cars are known for. Don't forget to make yourself comfortable in your seat, check out the special features, and take in the beautiful interior to get a real sense of what it would be like to drive the car on a regular basis.
We're confident that you will be impressed with the vehicles we have to offer at our Woodland Hills Porsche dealership. Don't hesitate to call if you have any questions about financing a new Porsche car, available inventory, or current special offers.