Ease Your Los Angeles Commute with Porsche Cars and SUVs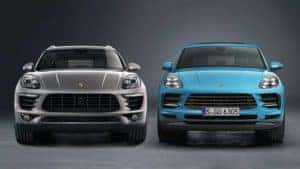 Los Angeles is famous for its car culture. Local drivers spend a lot of time in their cars commuting and getting around town. Residents are in need of cars with high quality, comfort, and performance. Make your drive more enjoyable by purchasing a Porsche car or SUV at Porsche Woodland Hills.
Driving Conditions Near Los Angeles
The Los Angeles metro area is densely populated across a large amount of land. Gridlock traffic is common, whether driving on city streets or freeways. Since local drivers find themselves in their cars for long periods of time, they desire cars that are both comfortable and powerful. Most importantly, vehicles must be safe and efficient. Drivers may find themselves in rainy conditions on oil-slicked highways or steep hills, which can pose challenges for driving and parking. Cars with safety features, comfortable seating, high performance, and style will help drivers to navigate the big city with ease.
Porsche Features
New Porsche cars offer features such as brake assists, hill descent/hill hold control, and electric parking brakes for safe driving and parking on some of the steepest streets. Dual zone front automatic air conditioning will keep you cool on hot California days. Backup cameras, park assist, and electronic stability control are available in many models to keep city drivers safe. The comprehensive entertainment system will make your long drives seem shorter.
Pick the Porsche Model for You
The Porsche Panamera is perfect for driving in Los Angeles traffic with its roomy seats, comprehensive entertainment system, and its real-time traffic display. Drivers will be informed and entertained as they navigate the city roads and freeways. The Porsche Macan offers all-wheel drive and many high-tech safety features such as lane departure warning, front and rear parking sensors, and a back-up camera. Talk about one smooth ride! For those in need of a larger car, the Porsche Cayenne is the SUV for you. This model is both stylish and high-performing with legroom and extra cargo space, allowing you and your passengers to travel in comfort.
Porsche cars and SUVs are well-known for high-performing, high-tech, and luxurious vehicle options. If you have thought about getting a new or pre-owned Porsche car, come visit our dealership. We are located at 21301 Ventura Blvd and we are ready to help. It is time for your test drive!