Deciding Whether to Lease or Buy a New Porsche Near Los Angeles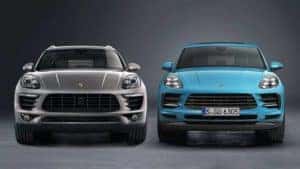 We don't blame you for being eager to get behind the wheel of an exciting and luxurious new Porsche vehicle as soon as possible. At Porsche Woodland Hills, we make it as simple and easy as possible to find the right Porsche vehicle for you so you can drive off with the car of your dreams without delay. Before you decide to sign any papers for a new Porsche car or SUV, you should consider whether leasing or buying is right for you.
When You Should Lease
The main advantage of leasing a new Porsche car near Calabasas is that you aren't responsible for paying the full price of the vehicle. You only have to pay the price of the depreciation of the vehicle that is measured out over the course of the lease term, which results in a cost that is a fraction of the purchase price. This makes driving a Porsche car with the latest performance and technology features more accessible. While you won't be able to sell your vehicle later on, you do end up saving time and energy by not having to deal with the often stressful process of trying to sell your car. When you return your vehicle at the end of the lease term, you can simply sign for a new car or walk away. You may find that choosing to lease a new Porsche car near Los Angeles offers you extra accessibility and convenience.
When to Buy
Buying a new Porsche Cayenne or Porsche Macan vehicle is the option to choose if you plan on making your car an investment where you can see a return later on from building equity. When you buy a vehicle, you are responsible for the full price of the car. However, once the car is paid off, you only need to take care of maintenance, fuel, and insurance costS. You can also sell your car later on to either pocket the profits or use towards the cost of your next vehicle. Buying may also be preferable to you since there are no mileage caps or aftermarket restrictions.
If you want to drive off in an exciting new car from our Woodland Hills Porsche dealership, contact us today or give us a visit to talk to our amazing staff about whether leasing or financing a new Porsche car is right for you.