2021 Porsche Taycan Tech Features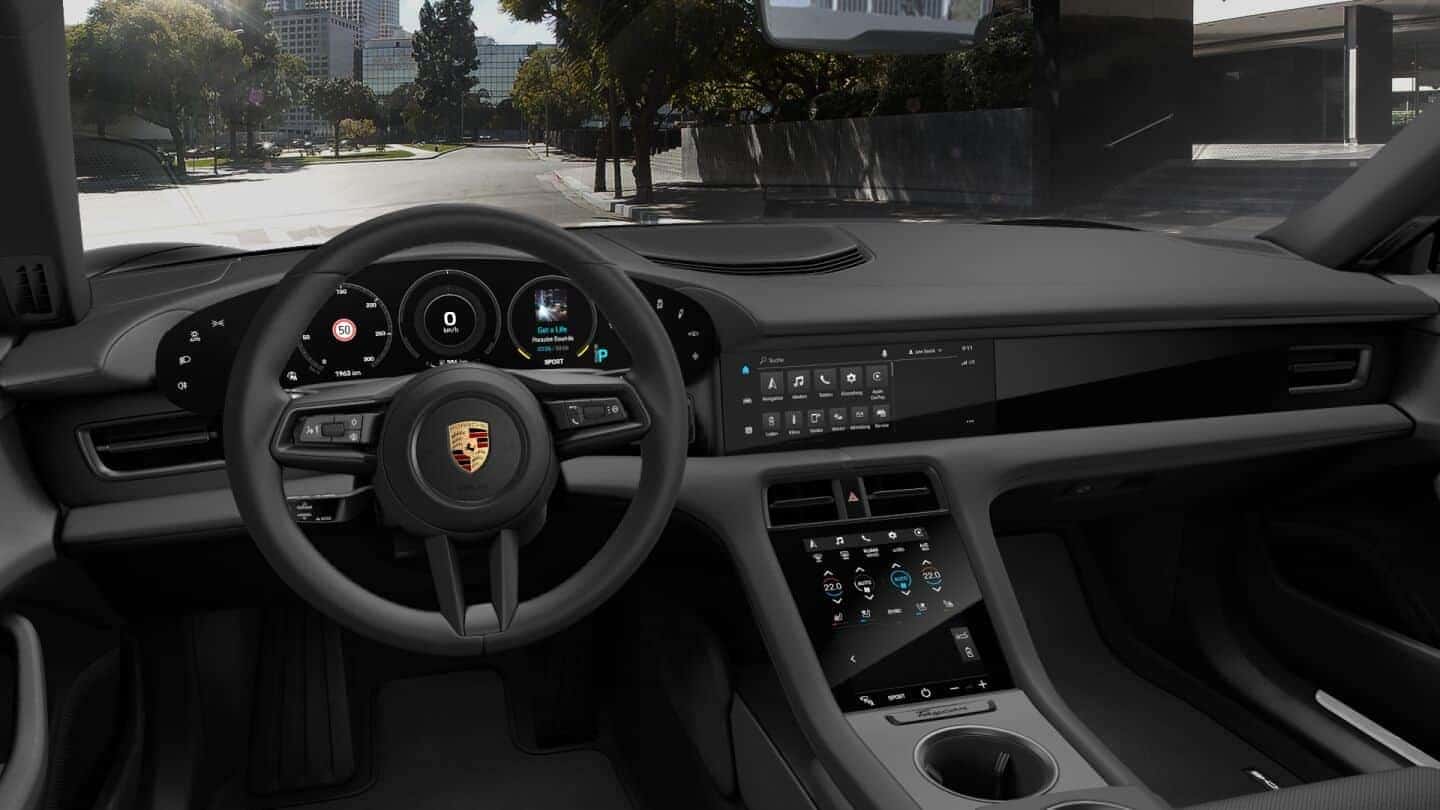 The 2021 Porsche Taycan is a sedan that wows from the moment that you first lay eyes upon it. With an electrifying design, thrilling battery-powered performance, and a comfortable cabin, the 2021 Porsche Taycan is an all-around performer. We are proud to carry this innovative sedan here at Porsche of Woodland Hills, and some of its most unheralded achievements lie in its groundbreaking technology. Here are some of our favorite tech features on the car.
Infotainment Features
One of the biggest tech-related highlights on the 2021 Porsche Taycan is the advanced infotainment system. Apple Music is seamlessly integrated into the vehicle's dashboard. All you need to do is tap the Apple Music icon to stream over 70 million ad-free songs and playlists for every driving scenario. Or you can opt to create your own custom station on Apple Music based on the current radio song. New buyers will receive a complimentary six-month subscription to Apple Music.
Another standout tech feature on the new Porsche car is the Porsche Voice Pilot. Voice Pilot uses the voice keyword, "Hey Porsche" to provide drivers with a natural, intuitive native speech recognition. Your vehicle will respond to statements like "I'm cold" and turn on the heat. It's also possible to point to the map and say "Start navigation," for instance.
Assist Systems
Another aspect of the high-end technology in the 2021 Porsche Taycan comes in the form of assistance systems. A highlight is the Porsche InnoDrive system, which increases the prediction horizon to up to 1.8 miles. By using navigation data and information supplied by the radar and video sensors, the system determines speed limits and topographical road features long before you reach them and modifies the speed to suit your selected driving mode.
Head over to Porsche of Woodland Hills to test-drive the 2021 Porsche Taycan.