2021 Porsche 911: What's New, Los Angeles?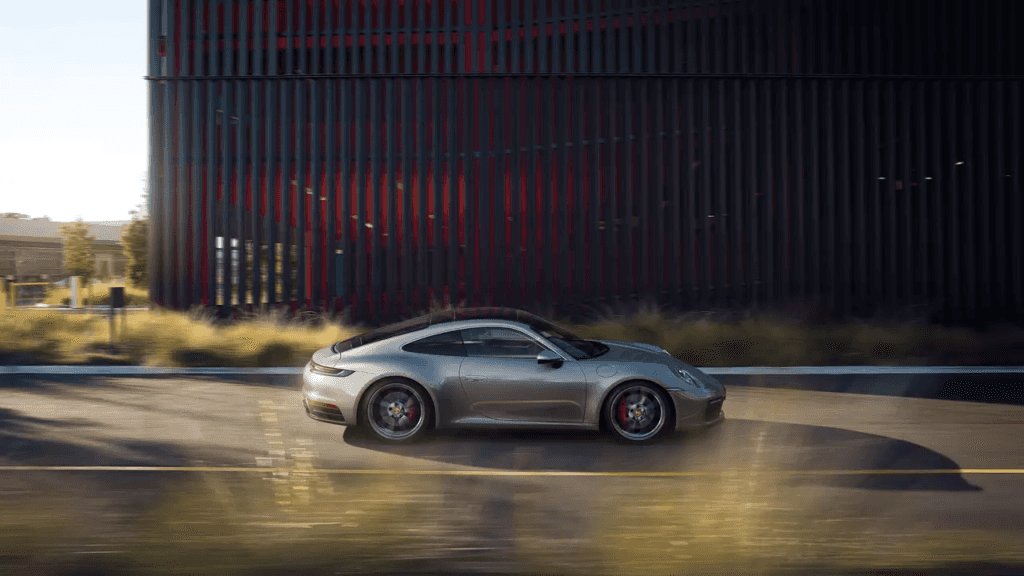 With a history that spans six decades, the Porsche 911 attained iconic status long ago. And after last year's complete redesign, it's clear that the 2021 Porsche 911 won't be surrendering its crown. Visit Porsche Woodland Hills and you'll find the best iteration yet of this automotive legend.
2021 Porsche 911 Details
The 2021 Porsche 911 adds Targa models to its ever-growing lineup, alongside standard Comfort Access, an expanded premium package, and a GPS-integrated front axle lift system.
You'll want to visit our Porsche dealership serving Los Angeles to choose the model that best fits you. Where other manufacturers rely on trim levels, the Porsche 911 now encompasses 12 distinct models, with different body work, different powertrains, available all-wheel drive, and a number of model-specific features, to say nothing of Porsche accessories.
A low stance, excellent aerodynamics, and the extensive use of aluminum alloys ensures light weight that maximizes every pound-foot of torque. But you can further stack the deck in your favor with the Sport Chrono package, which further quickens both your pulse and an already-blistering 0-60 mph time. And the interiors, with their smart layouts and luxe material choices, are a treat in their own right.
2021 Porsche 911 Special Features
The Porsche 911 would be worthwhile for its sheer power alone, but that strength is backed by some impressive technology.
The Porsche Communication Management ecosystem controls everything from audio to apps. There's a wet driving mode that uses sensors to detect and adjust to rain-slicked roads. Optional LED Matrix headlights adapt lighting to the road ahead. And optional night vision assist helps you spot road hazards you might otherwise have missed.
Buying a 2021 Porsche 911
With so many amenities and features, our little survey necessarily leaves out much more than we've included here, from carbon ceramic brakes to a multitude of leather seating options. So visit Porsche Woodland Hills, talk to your Porsche dealer, and prepare yourself to experience the ride of a lifetime in an iconic new Porsche car.